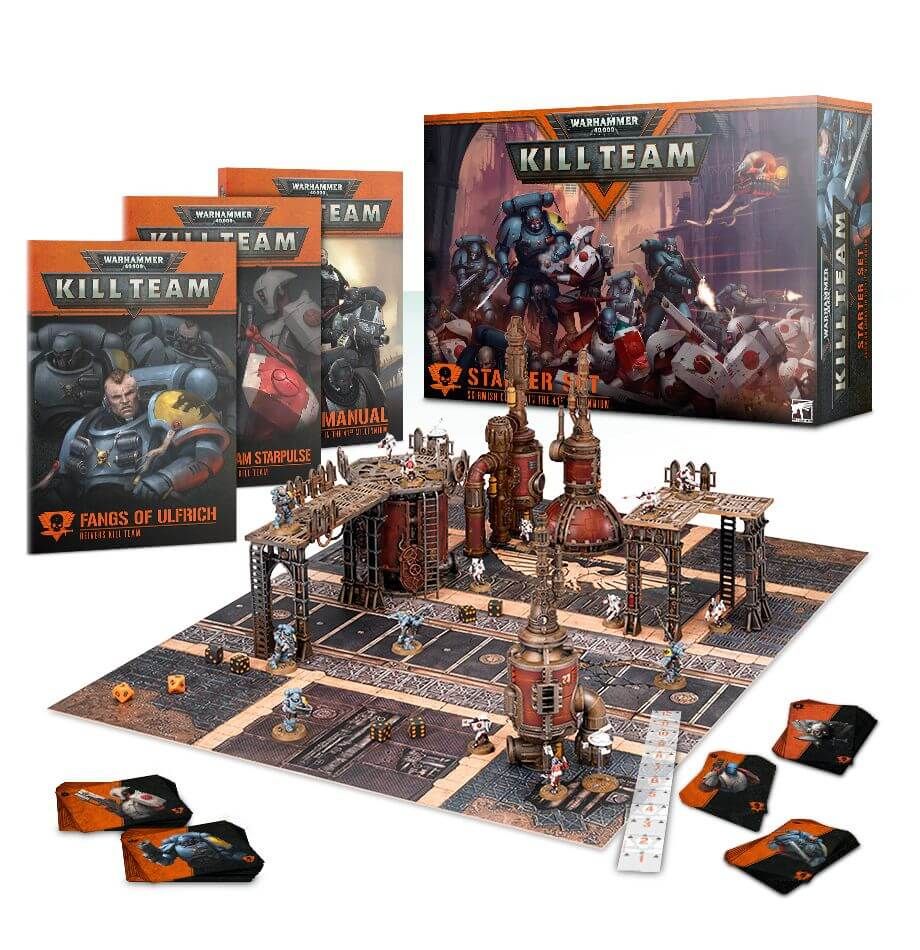 WARHAMMER 40000: KILL TEAM (ENGLISH)
Kill Team là một game skirmish nhỏ đặt trong bối cảnh của Warhammer 40,000. Người chơi sẽ điều khiển 1 nhóm Kill Team do chính tay mình lựa chọn và đối đầu với những người chơi khác qua những nhiệm vụ cực kì thú vị, hoặc tham gia những chiến dịch dài hơn cùng bạn bè. Nếu bạn muốn bắt đầu tham gia vào vũ trụ Warhammer 40,000 thì đây sẽ là bước khởi đầu hoàn hảo.
Kill Team is a small-scale skirmish game set in the universe of Warhammer 40,000. The player will control a Kill Team of his/her own and face off against other players through a myriad of narrative mission, or with their friends, took part in a lengthy campaign of your making. If you want to join the Warhammer 40,000 universe, then this will be a great way to do so.