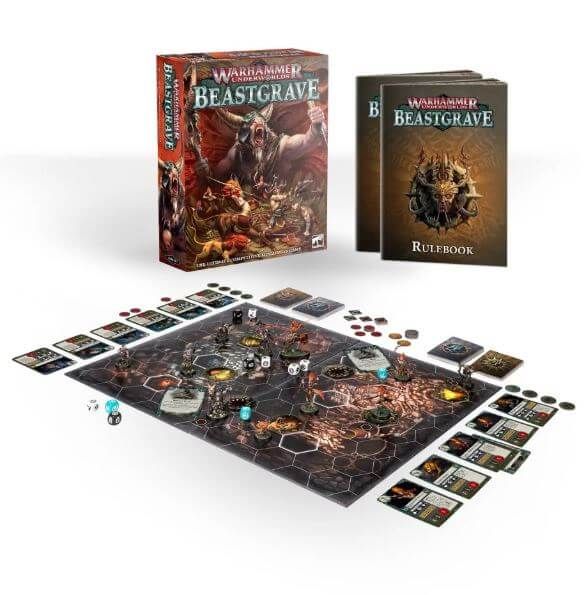 WARHAMMER UNDERWORLDS: BEASTGRAVE (ENG)
Season mới của Warhammer Underworld mở đầu với 1 box set cực kì thú vị với 2 warband hoàn toàn mới: Kurnoth Aelves và Beasts of Chaos. Ngoài ra, tiếp nối truyền thống, mỗi season mới sẽ bổ sung một số mechanic cực kì lôi cuốn cho các warband, và season này sẽ không phải là ngoại lệ.
The new season for Warhammer Underworld kicked off with a very interesting box set, with 2 brand new warband: Kurnoth Aelves and Beasts of Chaos. Continuing the tradition of new mechanic with every new season, Beastgrave will add another depth into the exciting game, making sure you'll never be bored with Warhammer Underworld.